Onni was an ugly puppy. He was born as first puppy in a litter of ten puppies and my first thought when he was in my hands as new born was that thank god there is more to come..this one is not mine.

He was developing among his stunning littermates so that I did not draw any special attention to him as a possible choice to me. he was about 7. best of those 10 over manyt weeks in my taste...

So I was not recommending him to showing purposes at all and no one wanted to buy him. So he just was unsold puppy still at 12 weeks age. When he was 10 weeks old I first time noticed his sudden developement from an ugly duckling to a 'swan'. Quite soon I changed my mind and decided to keep him myself instead of littermates...and I have been happy about that decision!!!

Anyway he was not developing very quickly though and did not attend so many puppy shows, especially when Adamant's Estče Lauder was also in puppy ring that time and she was much more early in her developement. But Onni did win though one All Breed puppy BIS and already at 9 months age he was for my big surprise ready to win International show BOB and BIG-3 under Mr Rainer Vuorinen!

His showing career since that is a legend already by now.

Onni 10 weeks

Onni 12 weeks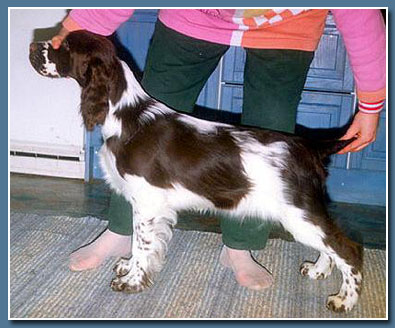 Onni 16 weeks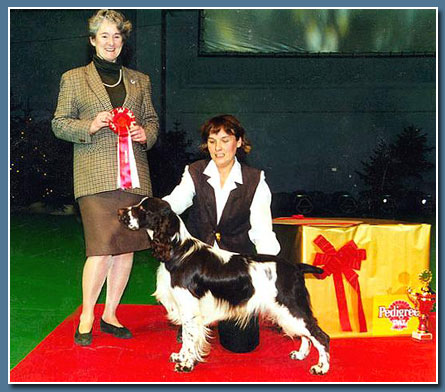 Onni winning BIG in Helsinki International Winner show only at 14 months age!
Judge was Birgitha Runmarker, Sweden.
Onni continued as winning BIS-5 in same show of some 6000 entries!
photo: TEXTerri/Paula Heikkinen-Lehkonen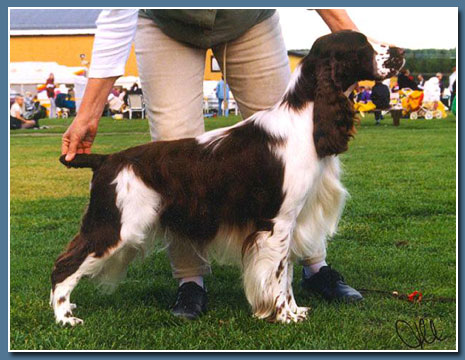 Onni 3 years
photo: Marika Loukkola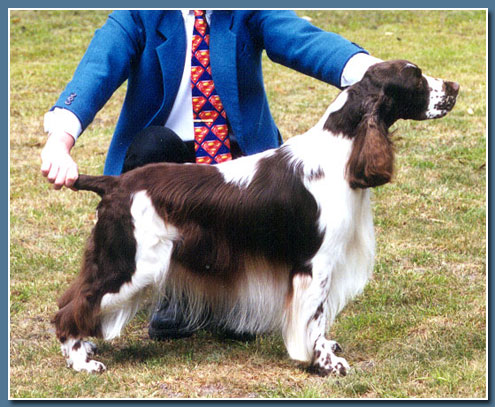 Onni 5 years
photo: Anne Marie Hearn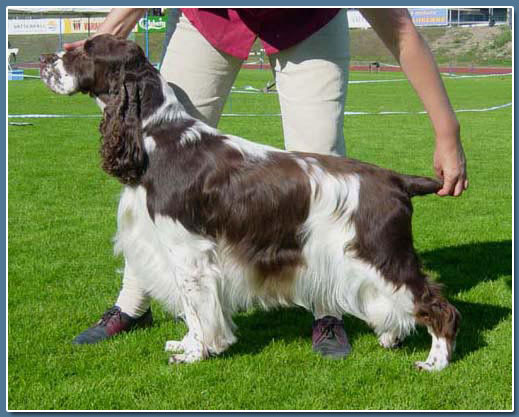 Onni 7,5 years
photo: Veera Hovila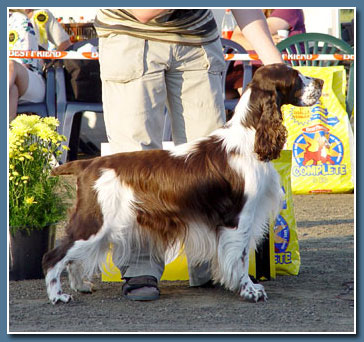 Onni 8,5 years
photo: Veera Hovila