C.I.B NORD & FI & NO & SE (u) CH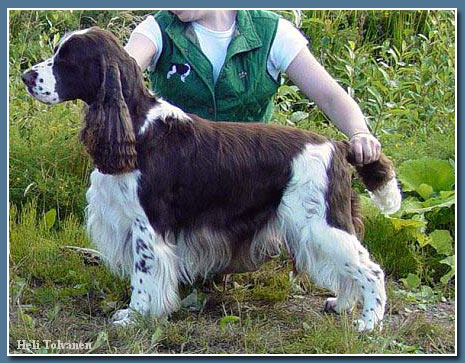 C.I.B NORD & FI & NO & SE (u) CH
ADAMANT'S ELVIS PRESLEY

(C.I.B FI & EE CH FI TCH
Of Skyway Banner
- FI & EE CH Adamant's Ellen Beatrix)

male

27.10.1997 - 31.8.2011

hips: B/A
eyes: clear
fucosidosis clear

owner: Marika Loukkola, Kennel Brooktree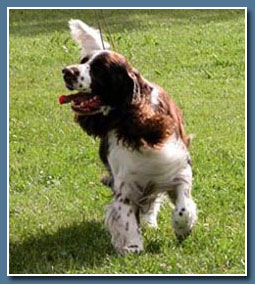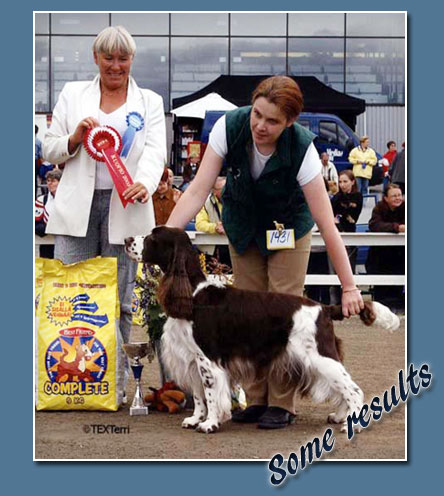 Elvis winning the Group in Kuopio All Breeds Show 2003.
Judge was Lena Stålhandske from Sweden.
17 x BOB, 12 x BOS
6 x CC, 4 x CACIB
1 x BOB-veteran, 1 x BOS-veteran

3 x BIG-1, 1 x BIG-2, 4 x BIG-3, 3 x BIG-4, 2 x BIG-5
1 x BIS-5 (Int Show In Sweden)
1 x BIS-4

1 x BIS-puppy (All Breeds Show)
passed spaniel hunting ability test (SPA1)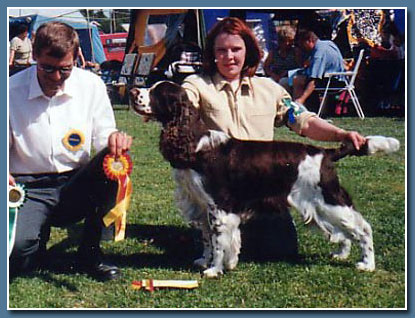 Elvis BOB under Kim Bay (DK) in Piteå International all breed show 2001.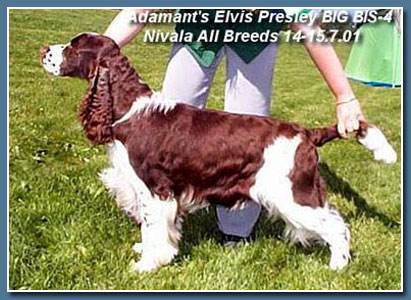 Elvis in Nivala All Breeds Show BOB under Svein Helgesen (NOR),
BIG-1 and BIS-4 under Rainer Vuorinen (FIN).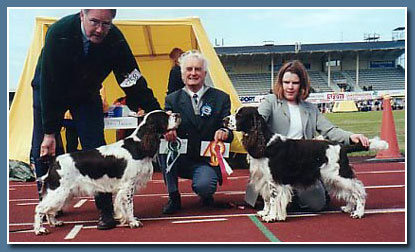 Elvis winning BOB in Oulu All Breeds Ch Show 2000.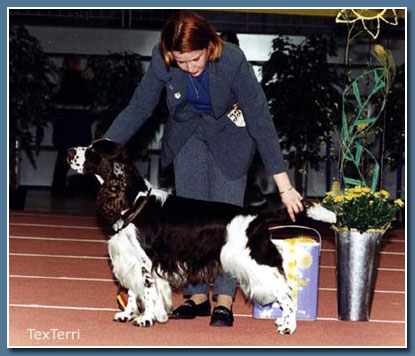 Elvis BOB under Marianne Holm-Hansen (DK) and BIG-3 under Rodi Hübenthal (SWE)
in Tampere International all breed show 2000.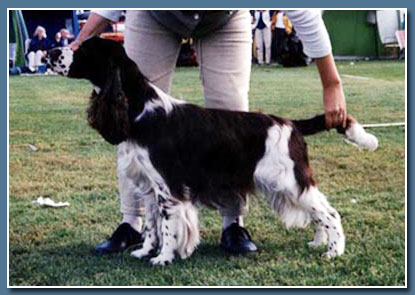 Elvis in Vännäs Sweden 1999.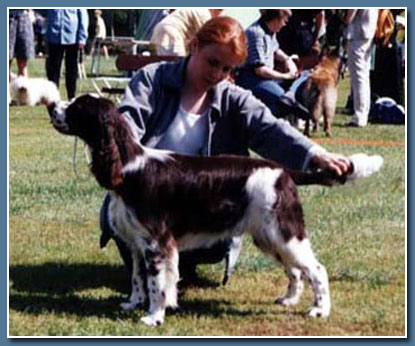 Elvis in puppy class Kokkola All Breeds Show 1998.