Frida was not meant to keep ourselves, but her charming character and fabulous outlook seemed to be irresistable! It was actually daughter Veera, who was stubborn enough from very beginning to nag that you cant just close your eyes and let her go, when she is so exceptional!

I finally gave up when she was around 7 weeks and let her stay.
She was a happy sweet girl all time, having lot fun and funny tricks with the dear old Rosie mother and all other kennel mates here.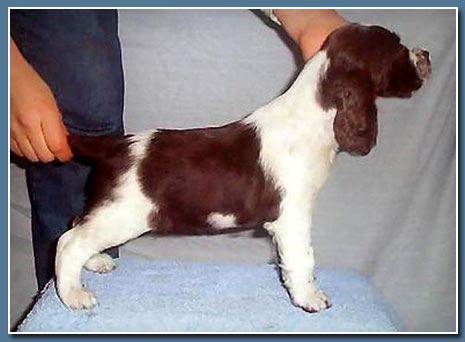 Frida 4 weeks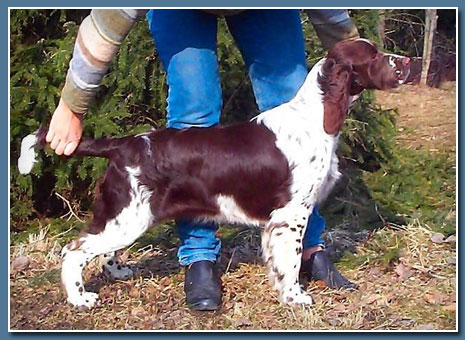 Frida 6 months

She begun her show career as winning Best in Show puppy, and continued with 5 Runner Up BIS puppy placements..and in last puppyclass show she went to win BIS International All Breeds Puppy.
Her show career continued with most winning ways... She won year 2003 certainly a lots and was most successfulv ESS show Bitch 2003 and she did the same again 2004: was absolutely the best winning ESS bitch in Finland finishing her year great way as she won again best Bitch and Winner title in prestigious Helsinki Winner International show! She is such a joy to show with her great attitude and will to please.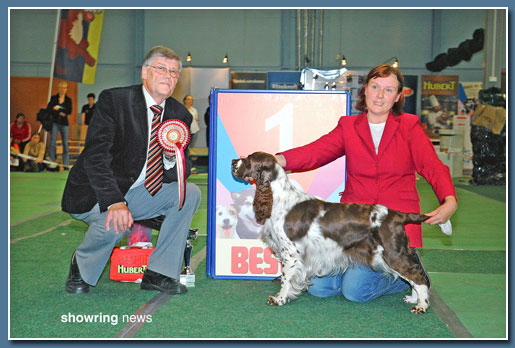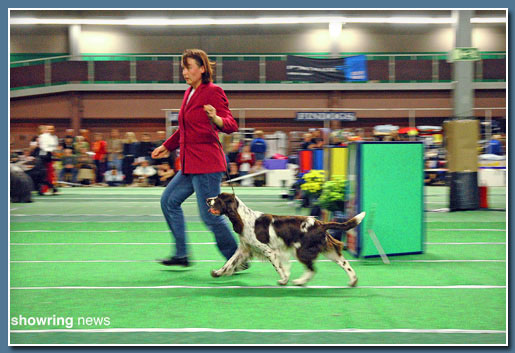 In puppy classes the only problem was that she was little speeding when going in to final ring..that was such great fun and still is to her!
'Frida' was the most successfull show ESS bitch in Finland till 2006.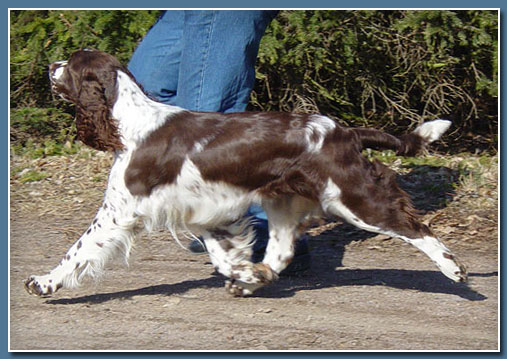 SHOW MERITS

Most winning show ESS bitch in Finland 2003, 2004, 2005, 2006
TOP SHOW ESS 2005, 2006
TOP SHOW SPANIEL FINLAND 2005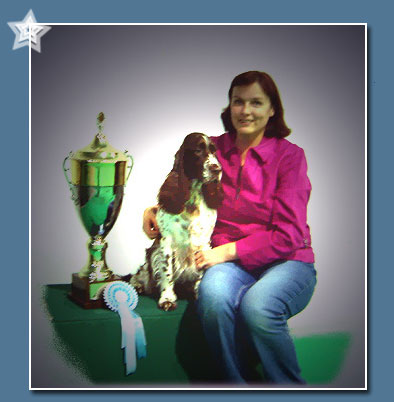 55 x BOB, 27 x BOS, 27 x CACIB, 20 x CC
5 x BIG-1
BIS-2 Int all breed show Oulu, 2x BIS-3
BOS in Finnish Winner show 2002, 2004.

BOB in Spaniel Club Main Speciality out of 91 entries!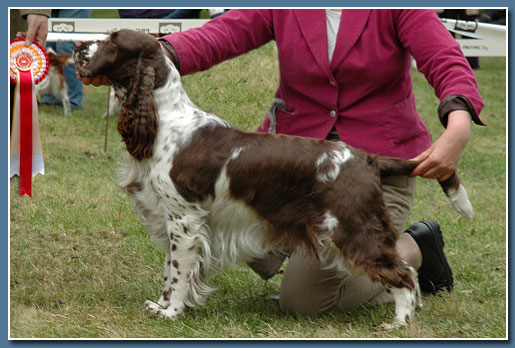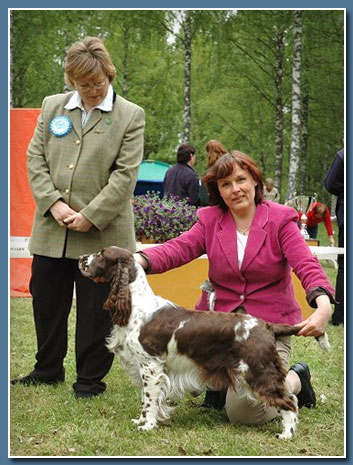 BOB and BIS in Springer Club Main Specialty show 2004

Puppy class: 2x BIS-puppy, 5x BIS-2 -puppy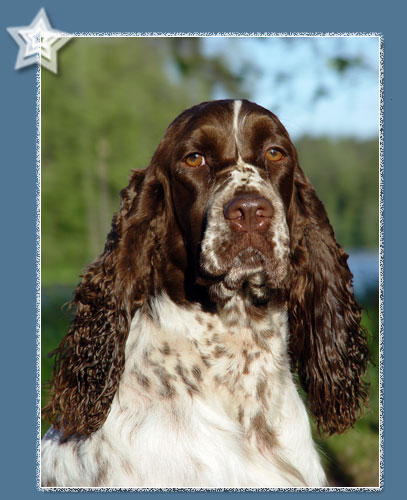 OTHER MERITS:

Frida has taken part in obedience competitions
and is qualified to compete in winner class.

Frida has also passed spaniel working ability test and behavioral test (BH)
with fine critiques.