C.I.B NORD & FI & DK & NO & EE CH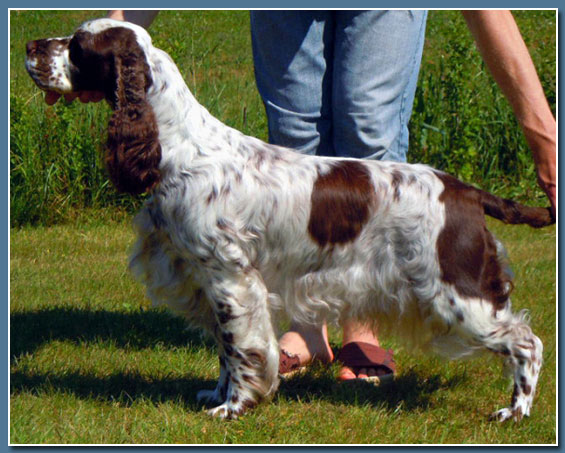 C.I.B NORD & FI & DK & NO & EE CH ADAMANT'S LET 'EM TALK

(GB SH CH Mompesson Royal Destiny

- C.I.B FI & NO & LV CH
Adamant's Summer Fantasy)

female, born 2.12.2005

hips: A/A
eyes: clear

owner: Tarja Hovila & Antti Hokkanen
Pamela had her strong queen personality from puppy times and bacame a pack leader at very early age. She was slow in her developent but managed to take 2 CC's as a youngster. Her main success came in years to follow, in 2008 she took BOB under Christina Daniels (Mistily's fame) at presticious Spaniel Club Annual Ch Show and two years later took the bitch CC at Spaniel Club Show in Denmark withy record entry under Kate Keely (Alhambra fame). In addition to her showcareer she produced 3 litters with CC winners in each including Junior World Winner 2010.
Later Pamela was retired from the ring and is now enjoying her princess life
to the fullest adored by her own family in Turku.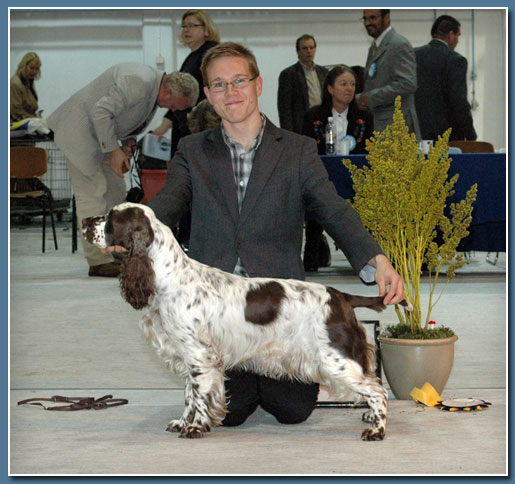 Adamant's Let'Em Talk winning BOB and BIG-3 in Spaniel Club Annual Ch Show
under Christina Daniels



Pamela BOB & BIG-2 in Kuopio international all breed show, 08/2010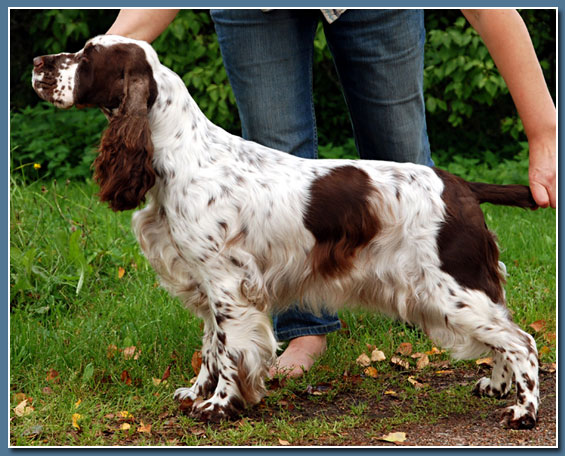 Pamela 2,5 years, 09/2008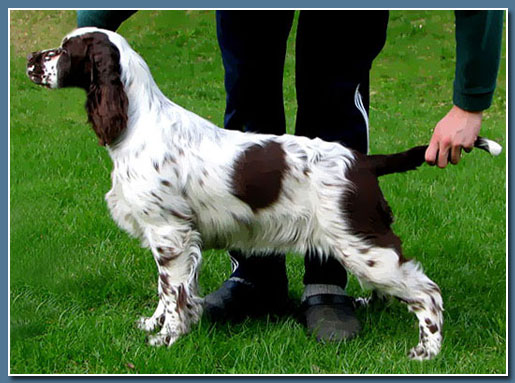 Pamela 5,5 months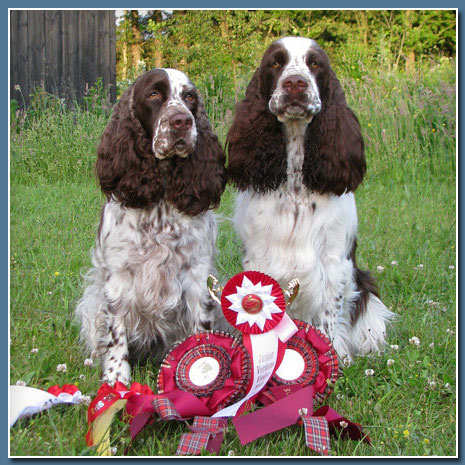 Adamant's Let 'Em Talk "Pamela" after winning BB2 and CC at Spaniel Club Show in Denmark
with her son JWW-10 Glamorly Good Bad'n' Ugly "Eddie"