:: News 2014
:: News 2015
:: News 2016
:: News 2017
:: News 2018
:: News 2019


We have had such a wonderful year 2014, thank you everyone who have been part of it!

Here is a list of main success under year 2014: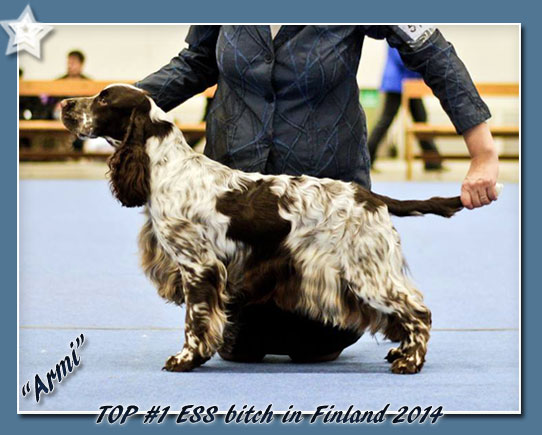 SEJW-13 NORDJW-13 HEJW-13 TLN JW-14 TLNW-14 FIW-14
ADAMANT'S TOUCH MY HEART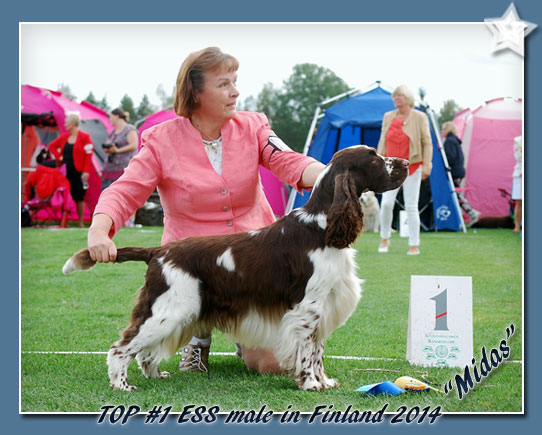 C.I.E NORD & FI & NO & SE(u) & LT CH BALT JCH FIW-13 LVJW-13 BALTW-13 LTW-14
ADAMANT'S FORTUNE IS FUTURE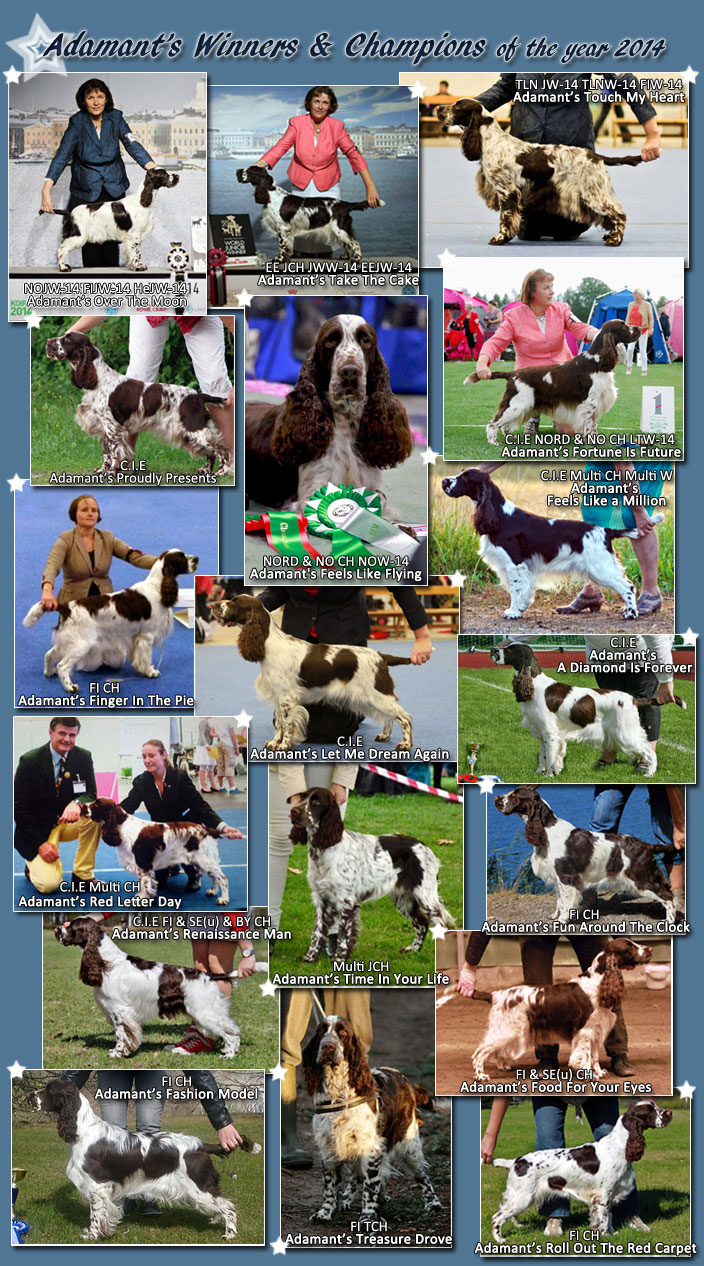 Under this year we have got

12 new homebred Champions, 1 new Tracking Champion, 7 new International Show Champions.
Adamant's ESS have under this year won
76 x Best of Breed, 66 x CACIB, 139 x CAC, 8 x BIG-1, 8 x BIS breeder classes
and numerous BIG/BIS placements, numerous BOS wins,
Best in Show, 12 new Winner-14 titles,

on the TOP SHOW ESS Finland list Adamant's springers got placements 1., 2.,6., 7., 8.and 9.

and finally, TOP #5 breeder All Breeds Finland 2014!
I am proud and happy to tell, that SuKoKa ry (Finnish Dog Breeder Club) has granted Dog Breeder Prize for meritorous breeding work to Adamant's ESS, the prize will be given to me in end of February 2015.
Thank you for appreaciation!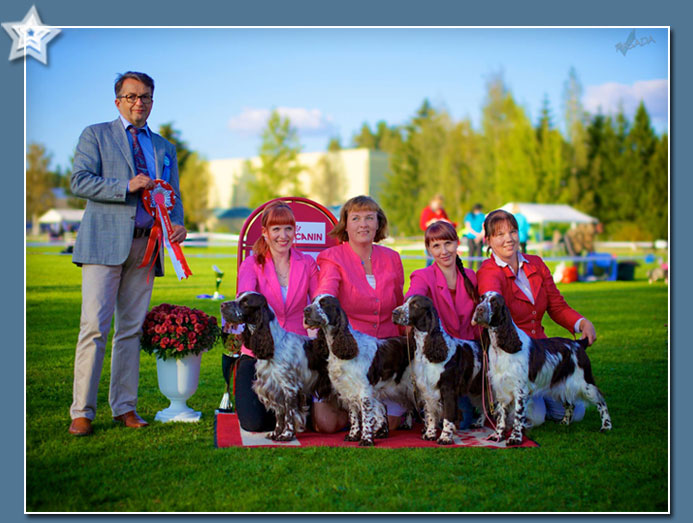 Thank you all and congratulations all for those great results
and all the best wishes for New Year 2015 to all our friends!